Guests and Friends....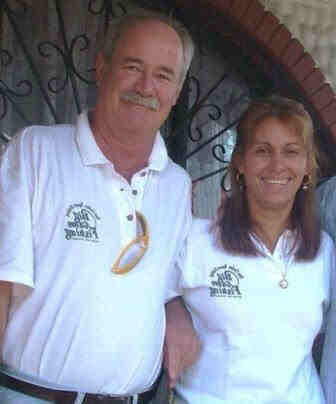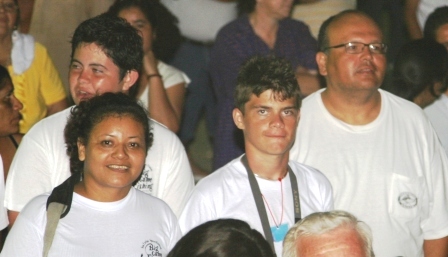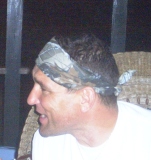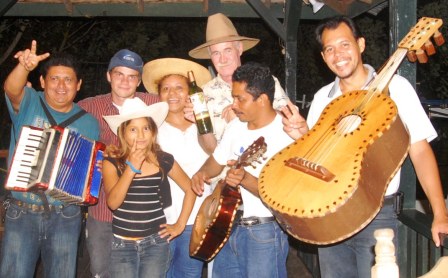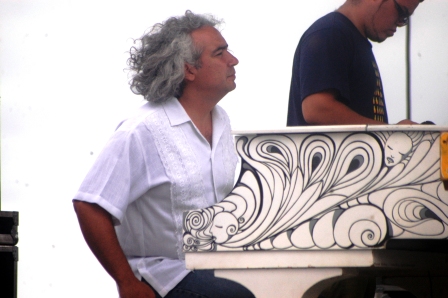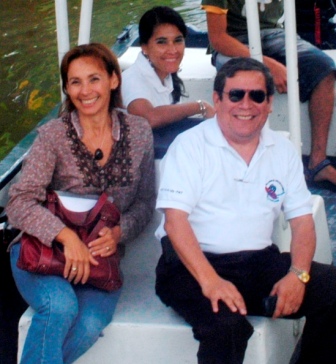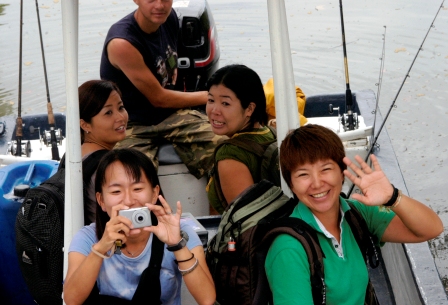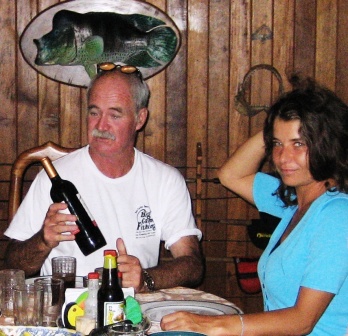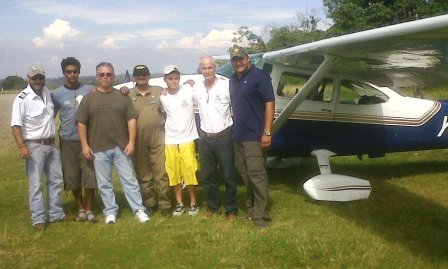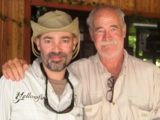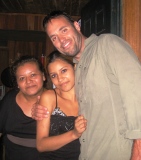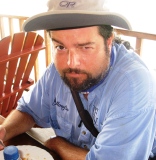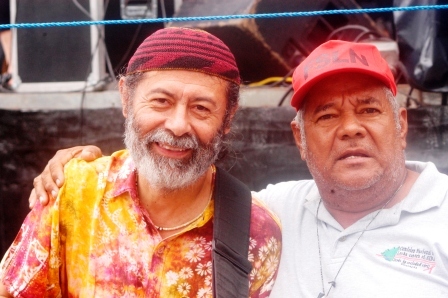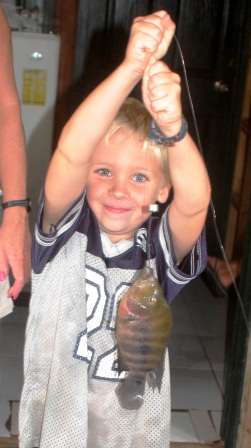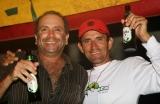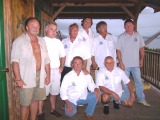 Testimonials:
As written in our Guest Book....
31st January 2011 Great Time !! Excellent Fishing , Superb Guides , , Excellent food.. All around Greatly managed fishing trip by Philippe Joe Kubitz Florida USA
29th of January 2011
Sejour tres depaysant avec un tres bon acceuil , beaucoup de disponibilite de la part des Marineros Guides pour nous faire prendre des tarpons de 70 a 160 lb qui nous ont offer de superbes combats Merci a tous et a tres bientot
Pierre Emanuelle Hache et Michel Duhault France
28th of January Absolutely a great Place to enjoy and relaxing a few days. Philippe is a wonderful host and all staff were excellent
26th January
Super acceuil familial fond sonore nocturne inegalable , experience a renouveler
Merci a toi Philippe et a tres bientot Jean Philippe france
24th January What a great place you have here.The food was wonderful and the hospitality unparallel .We will be back for more See you in 90 days Muchisima Gracias The Bowman family Danna, Travis, Wyatt y Savanne
23rd of January 2011
As usual a very fine time Fishing. Will be back soon Hamling Family
23rd of January 2011
Philippe Mille merci pour tout I especially enjoyed the location but most of all your attention to the small details to make this a most hospitality stay
Again muchas Gracias Dave Schreiner
21st of January
Querido Philippe Tu eres una persona magnifica con un hotel magico para los amantes de la naturaleza y los parajos. Todos se portaron muy bien y nos trataron con muchas atención y respecto. Los voy a estranar pero probto volveré ..Y quiero comer mas de lo que cocina tania!! Gracias a todos , con cariño Beatriz Fiallos
19th of January I enjoy every minutes of my visit..It was exiting and Relaxing, Food was delicious Fred Haman
18th of January Thanks for a tru Nicaraguan Adventure! Birds was fantastic food was great and the Kayaks wonderfull fun. We enjoy your hospitality and the relaxed atmosphere of the lodge..Bernadette, Jose, Sophia, Isabelle solano, and Sheira Bannatt ( UK, USA, COSTA RICA )
18th of January Philippe and Staff, We have enjoyed our stay. You have created a warm family atmosphere with the closest acess to nature Thank you. Karl, Andrea Casey & Patrick Matson Dekey USA , COSTA RICA
16TH of January Thanks you for everything, Will see you again Joel Hataway USA
14TH of January Impossible to write this one as in Rusian..It is from Alena, Anna ( 11 ) , Oleg Weber from Novosibirsk RUSIA..the three released Tarpon 90lb 150lb.
12th of January 2011 Muchas Gracias para todo y a todos Perfecta organisacion para descubrir esta region y la natura linda Cocina muy Rica Abi
10th of January 2011 Le deseamo un lindo bebe a Nuestra super cocinera Que le vaya muy bien el embarrazo… Geraldine Luxembour
6th of January 2011Gracias a todos por su atención perfecta durante nuestra estadia.Un lugar perfecto una comida exquisita y un personal muy simpatico y siempre a la orden mas que todo de noche… Mucho mucho gracias a todo ellos Saludos y hasta pronto Virginia Belgique
3rd of January 2011 Philippe A great Pleasure I keep you and your staff in Nicaragua Closet o heart Never forget, Never give up Robert Kempf
December 31st
It s been fun and quite a few experiences. It was non stop going from one place to another..I was not shure how long I was going to stay at each place, but it was a definitive trip. Philippe you did a great Job… Sorry you drink the"" Special Caffe de Ratone "" Best To all of you for the new year!! 20!!! Larry Tukuno San Pedro California USA
22d of December 2010
Philippe, Jose, Tania, Heidi Maryana, Alex , Champa and all the staff Thank you for taking such a good care of us and for going above and beyond our Expectations All the best Kristy &Jean Vancouver CANADA
21st of December
Thanks for our stay..It was great to see all the wildlife in the reserve..So many Monkeys and birds ….. USA
15TH OF December Thank you for your King Hospitality! Andrea and Martin GIBRALTAR Europe
13th of December
We enjoyed our Stay. Champa was a very helpful guide. We had a great time visiting Isla Zapote and boating up the Rio Frio. We had 4 sitings of Solitary Eagles 9 Including one paiur) + Howler monkeys The staff here is also very Friendly
Great food Wonderfull view, friendly staff adorable dogs, Many birds All a recipe forv a great stay We enjoyed it all with Great pleasure We hope to return with friends Thanks Hidley & Pat New Mexico USA
11 decembre 2010
Un sejour d exception dans un cadre magique et avec des hotes et guides parfaits Merci a tous Laurent France
11 decembre 2010
Un site paradisiaque!!! Et des tarpons au Rendez vous… Un voyage de reve Merci a Philippe de son charmant acceuil Bertrand France
21 noviembre Muy Bonito lugar, Excelente comida Espero tener mas tiempo para pescar en la Próxima visita Gustavo
21st of November2010 We had a wonderful time, amazing fishing and two extremely good and patient guides We will be back Keith weinham Kilkenny Ireland
20 11 2010 Excellent tarpon fishing .The guides were wonderful one of our dreams come true , will see you next year many thanks Lance & Catleen Wingfield Costa Rica ( Ex South Africa & Zimbabwe )
11 November 2010 A tarpon Paradise Wonderfull Staff Very Friendly
11 November 2010 The entire staff was very accommodating Some excellent tarpon fishing
26 of October 2010 4 days of fishing and Exploring the river.. Much to see and it was all good ..Even the fishing!!! 90 kilo Tarpon is a very big fish, What fun !! Rory Lambert and Lorri Appleton Victoria, BC Canada
21ST OF October Thank you.. Had a fantastic time fishing. Excellent staff, great fun. A worthwhile experience. Will do it all again –Soon I hope..Mucho mucho!!! Jimmy Martin Kilkenny Ireland
23 September 2010 Fantastic!! Good Good Good Fish Mike Elrods SC USA
23 september Good Fish trip , Good Company John Wilkins Aziour lake MN USA
19 September 2010 Gracias por la atención / Excellente el lugar especial Nicaragua